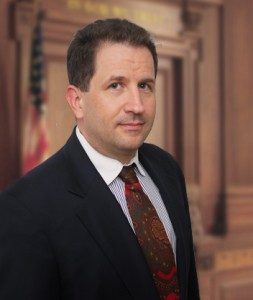 Matthew LeFande engaged in highly complex civil litigation and appellate practice for nearly two decades before being wrongfully suspended from the practice of law, without due process and in obvious retaliation for his disclosure of corruption inside the District of Columbia government and its court systems.
Prior to this illegal suspension, Matt practiced before the United States Supreme Court, the District of Columbia Court of Appeals, the United States Courts of Appeal for the Fourth Circuit, the Seventh Circuit, the Federal Circuit and the District of Columbia Circuit, the United States District Courts for the District of Columbia, Maryland and Wisconsin, the United States Court of Federal Claims and the United States Tax Court.
A Washington D.C. native, Matt was previously appointed as a Special Assistant Corporation Counsel for the District of Columbia and as a member of the Metropolitan Police Department, serving for over fourteen years with numerous awards and service decorations, including an FBI Director's Commendation for Heroism, the CHAMPS award, the Sustained Performance Award and the MPD Medal of Achievement.
Matt holds a Juris Doctor from George Mason University's School of Law, now named Antonin Scalia Law School.  He is also a graduate of the Elliott School of International Affairs at George Washington University with a degree in East Asian Studies, where he wrote extensively on security policy and diplomacy, was a member of the Phi Alpha Theta History Honors Society, and further received honors on the Dean's List and as a Board of Trustees Scholar.   Matt previously served as General Counsel to Reflexion Capital Partners A.G. in Zug, Switzerland and as Vice President of the Tokyo Institute of Policy Studies in Tokyo, Japan.
Matt has received extensive specialized training and certifications in criminal and financial investigations from the United States Secret Service, the FBI, the ATF and the United States Attorney's Office.  He has been certified by the Maryland Police and Corrections Training Commission as an Expert Instructor in matters of law relating to law enforcement and corrections, and as a Police Firearms Instructor.  Matt is certified as a Firearms Instructor and a General Subject Matter Instructor by the Virginia Department of Criminal Justice Services.  Matt has also trained in mountain rescue techniques and Outdoor Emergency Care with the National Ski Patrol, is a PADI certified Rescue Diver, a Swiftwater Rescue Technician, an Advanced Rope Rescue Systems Technician and an ITLS/BLS Emergency Medical Technician.